SOCIAL MEDIA, PR & CONTENT
FIND MORE CUSTOMERS WITH BAR & RESTAURANT MARKETING
HUNGRY FOR SUCCESS? TASTE OUR RESTAURANT MARKETING
See that person who just strolled by your spot? Odds are they didn't pop in to peruse your menu or ask about specials. But here's the lowdown – chances are they pulled out their phone and hit up their go-to social media platform to see what's poppin'.
Now, picture this: a post pops up, showing off your mouthwatering dishes with an irresistible deal. There's a pretty good chance that they're now finding a seat at your venue.
We're all about handling your restaurant marketing game, whether it's boosting awareness about your spot, filling up those reservations, or booking out your events. Let's build that brand and keep those tables full!
TARGETED ADVERTISING

In the hustle and bustle of the restaurant marketing world, hitting the bullseye is where the magic happens, and that's where social media ads steal the show.

It's not just about shouting to the masses; it's about whispering to the right folks at the right moment. With some data smarts, we can dish out customised messages to the ones who are most likely to chow down and become your fans, making every ad buck count.

Whether it's luring foodies to your joint or adventurers to your hotel, these targeted social media ads are like your North Star, guiding potential guests right to your place, and they pack a punch, showing results you can really sink your teeth into for growing your business.

SOCIAL MEDIA MANAGEMENT

Nailing social media is your secret sauce for success with your restaurant marketing. It's not just about flaunting your eats; it's about creating a digital vibe that draws in potential diners.

A solid social media management strategy doesn't just keep your spot on everyone's radar; it builds a real community, keeping your guests engaged and turning 'em into raving fans.

In a time when one post can mean a packed house or a glowing recommendation, social media management isn't just a choice – it's the special ingredient for a recipe that spells long-term restaurant success.

PHOTOGRAPHY

Good photography isn't just about snapping pics; it's about capturing an experience.

Top-notch visuals have this cool superpower of whisking potential diners right into your place, even before they step in. Think mouthwatering close-ups of your dishes and that cozy bar ambiance – each snap is like a "Come on over!" that stirs up cravings and gets folks excited about your spot.

In a world where first impressions happen in a snap, pro photography isn't just a splurge – it's the secret sauce that makes mouths water and transforms curious clickers into your loyal crowd, making sure your restaurant marketing stands tall among the crowd.

VIDEOGRAPHY

Professional videography is like being the best storyteller in town. It's not just about still pictures; it's about spinning tales that capture your spot's vibe, it's feel, and all that tasty creativity.

Videos let you flaunt a sizzling steak or the craftiness of a killer cocktail in action – they're like magnets that pull folks in like magic.

Whether it's a virtual tour that drops viewers right into your unique vibe or a sneak peek at your awesome team in action, videography turns curious peekers into super stoked patrons. It's like a sneak peek that sets your place apart and leaves a tasty memory of what's to come, and that's the secret sauce for killer restaurant marketing!

PUBLIC RELATIONS

PR is like that friendly chat over the counter that gets the buzz going about your spot. It's not just about dishing out tasty eats and drinks; it's about getting people amped up to gab about 'em.

Whether it's a shoutout in a local mag, a rave review on the neighbourhood blog, or a hot event that gets taste buds dancing, PR is the secret sauce that adds some extra spice to your place.

So while we're cookin' up a storm and mixing drinks behind the bar, PR is out there, rubbing elbows and making sure your spot is the talk of the town in the world of restaurant marketing.

INFLUENCER CAMPAIGNS

Influencer campaigns are like word-of-mouth on steroids. When these trusted folks in the food and lifestyle scene share their real-deal experiences with your spot, it's like a genuine chat with their cool followers.

It's not just about turning up the spotlight on your place; it's about adding that extra sprinkle of street cred and making it super tempting.

By teaming up with influencers who vibe with your brand, you're getting a direct line to potential diners, sparking their curiosity and getting them all hyped to dive into the flavours, vibe, and stories that your spot brings to the table.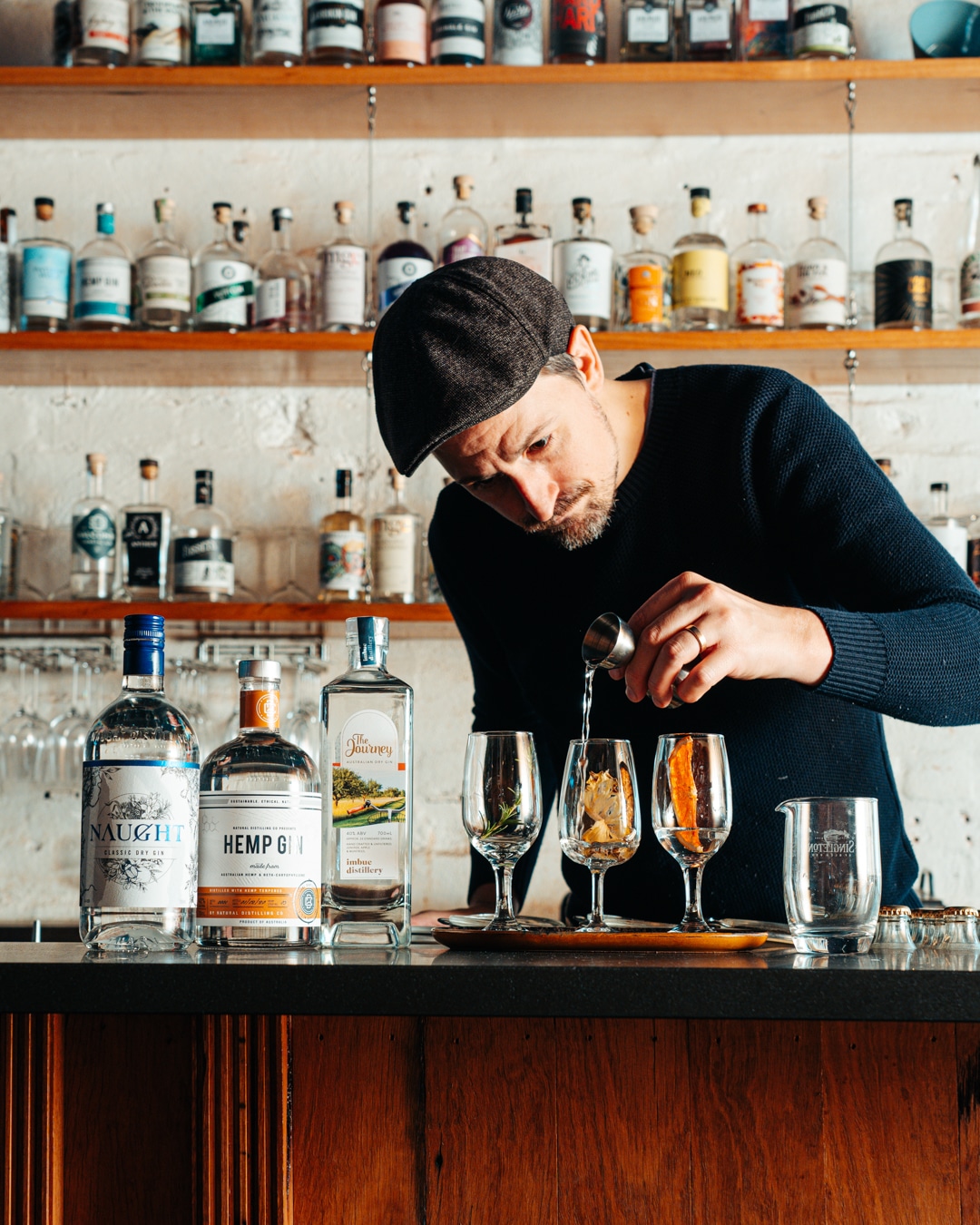 CASE STUDIES
BOWERBIRD BAR
SERVICES
SOCIAL MEDIA MARKETING | WEBSITE DEVELOPMENT
TESTIMONIAL
"These guys are truly a unique offering for hospitality managers looking for a fresh, dynamic approach to digital marketing. Kirby and Blake are highly professional, specialised marketers who work with businesses to increase revenues, exposure and reach though a data driven and highly creative approach. I couldn't recommend them highly enough."
Max Ware – Owner, Bowerbird Bar