EMAIL MARKETING & LOYALTY PROGRAMS
KEEP MORE CUSTOMERS WITH BAR & RESTAURANT MARKETING
Keep Your Customers Coming Back For More
So you've nailed everything so far, but you're experiencing serious customer spillage?
It costs, on average, 5 times more to get a new customer than it does to retain an existing one. So, let's dive into what keeps people around, and that's good hospitality.
We leverage Email & SMS marketing to make your customers feel important. So, whether you want to reward them, remind them, or simply say hello, just don't forget them!
EMAIL MARKETING

We want your customers to feel like VIPs, and we'll make sure they know it.

We use email marketing to not only remind your customers of upcoming events and offers but also to reward them for their patronage.

Nobody likes receiving unnecessary spam, so let's make your emails worth opening.

SMS MARKETING

The rebellious cousin of email marketing that's not afraid to slide into your customers DM's.

SMS Marketing is for letting customers know that they're always top of mind. It's for friendly reminders about upcoming bookings with the kind of sass only a text message can deliver, or a quick heads up that you'll be closed over the holidays.

It's like a little love note from your venue.

LOYALTY PROGRAMS

Treat them like family, they practically live at your venue so let's give them something to post online about.

We're talking free apps, free drinks, personalised incentives based on their patronage – The more they come back, the more they are rewarded, the more you earn.

So, why settle for one night stands when you can turn them into customers for life.

GOOGLE REVIEW MANAGEMENT

We're not about hiding the dirt under the rug, we're about facing the music and resolving disputes.

And when your customers see you're on top of it, they'll be more likely to brush off the negativity and give you another chance.

Ignoring bad reviews is a surefire way to destroy your bottomline.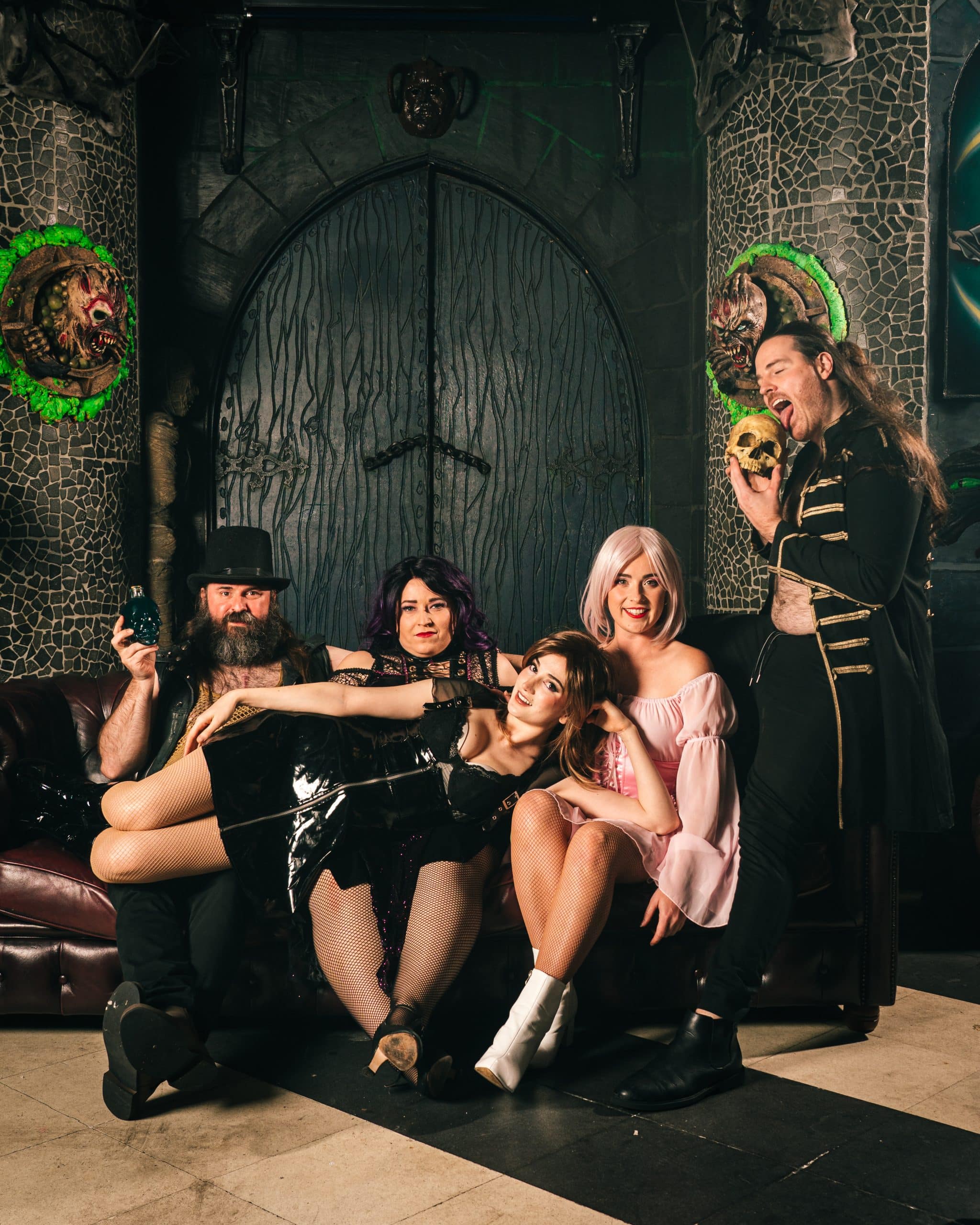 CASE STUDIES
WITCHES IN BRITCHES
SERVICES
SOCIAL MEDIA MARKETING | WEBSITE DEVELOPMENT
TESTIMONIAL
"WOW what an amazing company the boys at Knight Out are! So professional and dedicated and have taken our business to another level Thank you Kirby and Blake for all you support and contribution to Witches in Britches. We highly recommend Knight Out!"
Alma – Venue Manager, Witches in Britches