WEB DEVELOPMENT & BOOKING SYSTEMS
BOOK MORE CUSTOMERS WITH BAR & RESTAURANT MARKETING
Your website should convert, not waste time.
Websites are the unsung heroes for venues today. They can either be powerful tools, educating potential patrons about menus, specials, and driving bookings and events. Or, they can be lacklustre placeholders, about as useful as a blunt knife – and that just won't make the cut.
Your website is as vital to your venue as a meticulously crafted menu and a well-oiled team. In this digital age, where more people are deciding where to dine or drink online, it's crystal clear: your image is everything. No need for a celebrity chef to spell it out.
BOOKING SYSTEMS

Think of reservation systems as that friendly maître d' who's all about making sure everyone's got a comfy spot at the table. They're like the secret sauce that keeps the whole show running like clockwork, letting your guests plan their visit without a hitch. It's not just about filling up those seats; it's about serving up a smooth dining adventure.

Thanks to online reservations, you can gear up for those busy shifts, give your guests that personalised TLC, and keep those wait times in check, leaving 'em with a taste of hospitality that'll have 'em coming back for seconds. While the kitchen's busy cookin' up delights and the bar's mixin' up fancy drinks, reservation systems are the unsung heroes makin' sure everyone feels right at home.

WEBSITE DEVELOPMENT

Your website isn't just some fancy online menu; it's like your digital hangout spot, your story time book, and your first "Hey, how's it going?" all rolled into one. It's where the hungry folks and cocktail fans first get a taste of your vibe and what you've got going on. With a slick website, you can tease those taste buds with drool-worthy pics, spill the beans on your place's backstory, and make it a breeze for peeps to book a table or grab some takeout.

It's like having your own 24/7 joint, making sure whether it's the middle of the day or the middle of the night, potential guests can swing by, hang out, and get a feel for what makes your spot so rad.

QR TABLE ORDERING

Kick back and relax as we bid farewell to old-school paper menus and those never-ending wait times. Thanks to QR Table Ordering, your customers can enjoy a quicker, more hassle-free experience.

And here's the best part – you've got the power to tweak your menu in real-time, effortlessly flaunting daily specials or adapting to whatever curveballs come your way. No stress, no fuss, just pure ease and flexibility.

REPORTING & ANALYTICS

We're not talking about some snooze worthy spreadsheet here, we've got the tools that'll make it easy for you to see what's working and what's not. We're talking about the secret sauce that'll give you all the juicy details about your website views, booking conversions, and social media analytics. We'll break it down for you so that you know exactly what's going on with your business.

LOCAL SEO

Nailing the local game starts with a bit of Local SEO and the magic of Google My Business. These tools are like your modern-day welcome mat, making sure that when hungry folks are scouting for nearby grub, your spot shines right on their screens. It's all about flaunting your menu, tossing up mouthwatering pics, sharing those customer thumbs-ups, and giving real-time updates – Google My Business brings your vibe to life online.

Plus, with Local SEO dialled into your area, you can zoom up to the top of search results, guaranteeing that locals and wanderers alike are tempted by your eats and feel your ambiance, giving you a leg up in the restaurant marketing game where being found means being savoured.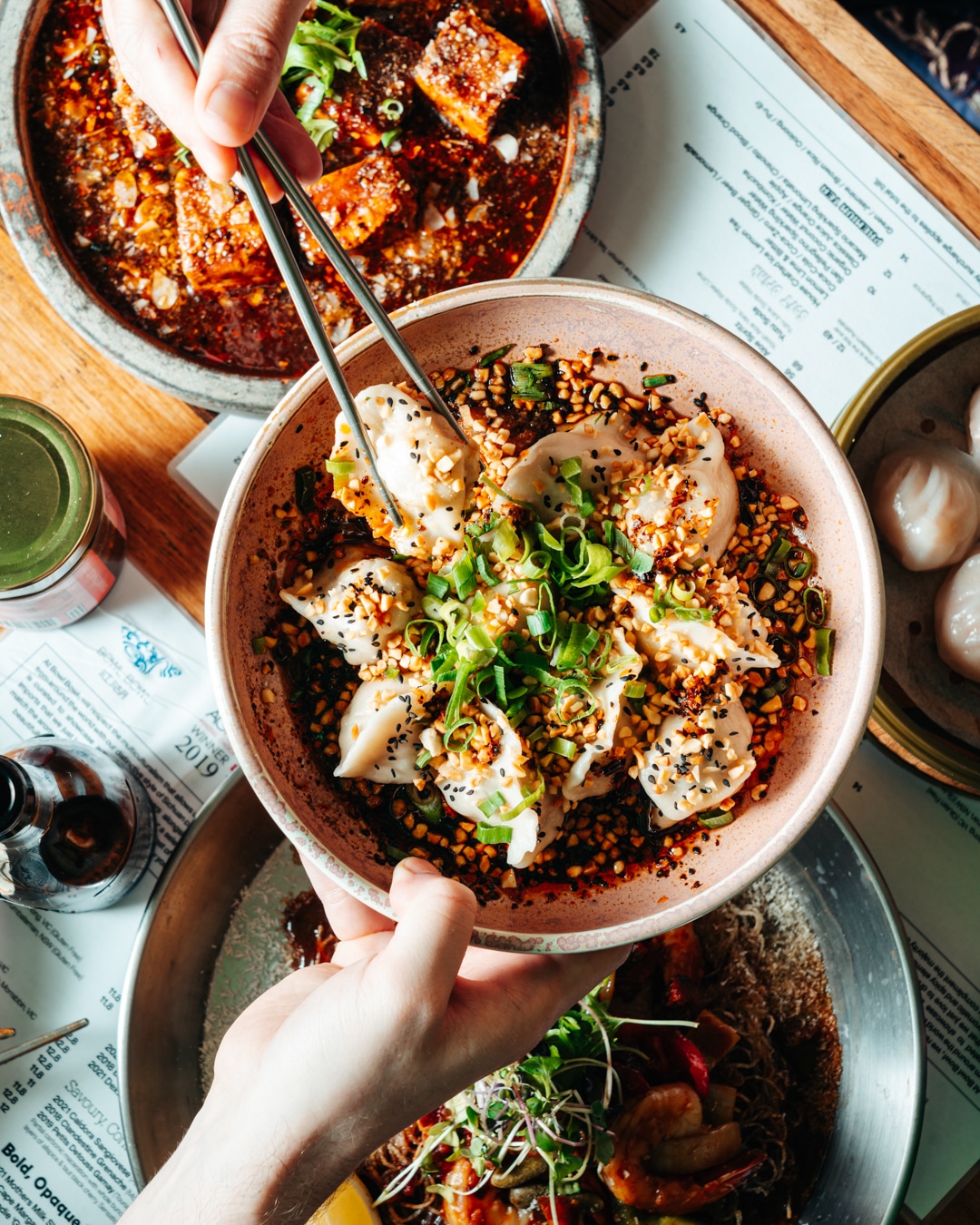 CASE STUDIES
BOWL BOWL SICHUAN
SERVICES
SOCIAL MEDIA MARKETING | WEBSITE DEVELOPMENT
TESTIMONIAL
"What truly amazed me was Knight Out's deep respect for our Sichuan food culture. They went beyond surface-level understanding and took the time to study and appreciate the intricacies of our culinary traditions. This commitment translated into exceptional Marketing content that not only showcased our cuisine but also captured the essence of our cultural heritage. Their attention to detail and their ability to convey our message effectively to our target audience was truly impressive."
Shin – Owner, Bowl Bowl Sichuan